At TAAT, we don't create new smokers. We give existing tobacco smokers the choice to leave nicotine behind while keeping the experiences they love.

At TAAT™, we give tobacco smokers 21+ the choice to leave nicotine behind while keeping the experience they love. Made from our proprietary Beyond Tobacco™ blend, TAATs are American made and engineered to provide smokers with the same smoking experience they are familiar with: tobacco flavour, scent, and ritual with zero nicotine and zero tobacco. TAATs represent an attractive alternative to tobacco cigarettes and other smoking products. Under veteran leadership with a "Big Tobacco" pedigree, TAAT launched in Q4, 2020.
TAAT's patent-pending refinement technique goes through a 14-step proprietary process. The result is a unique creation that smells, tastes, smokes, and feels like any other tobacco product.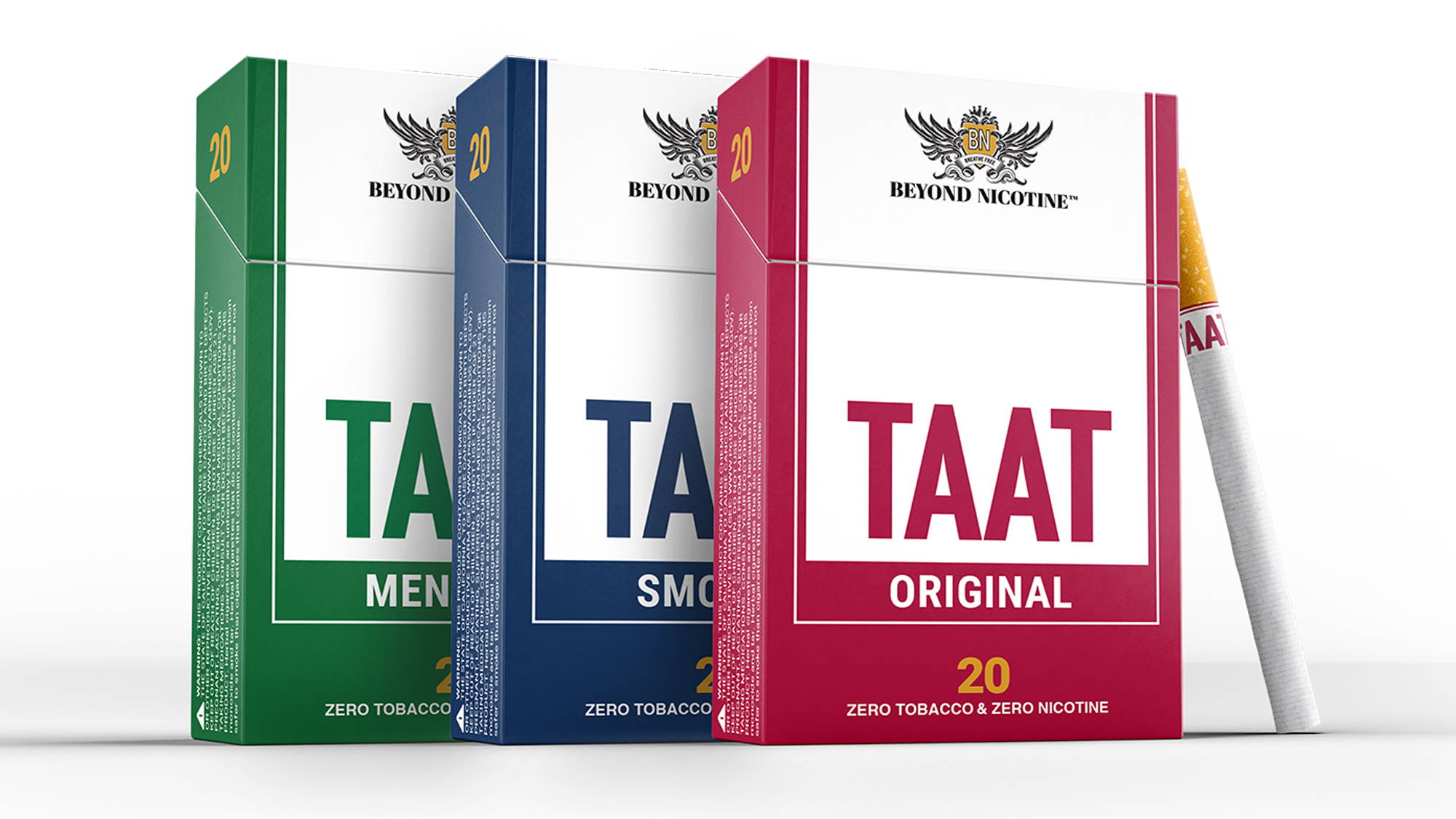 The big bold Original flavour wafts through your mouth like a boss. You know you're in our house now. The Original TAAT has a similar taste to Marlboro Red, Winston, and American Spirit Blue.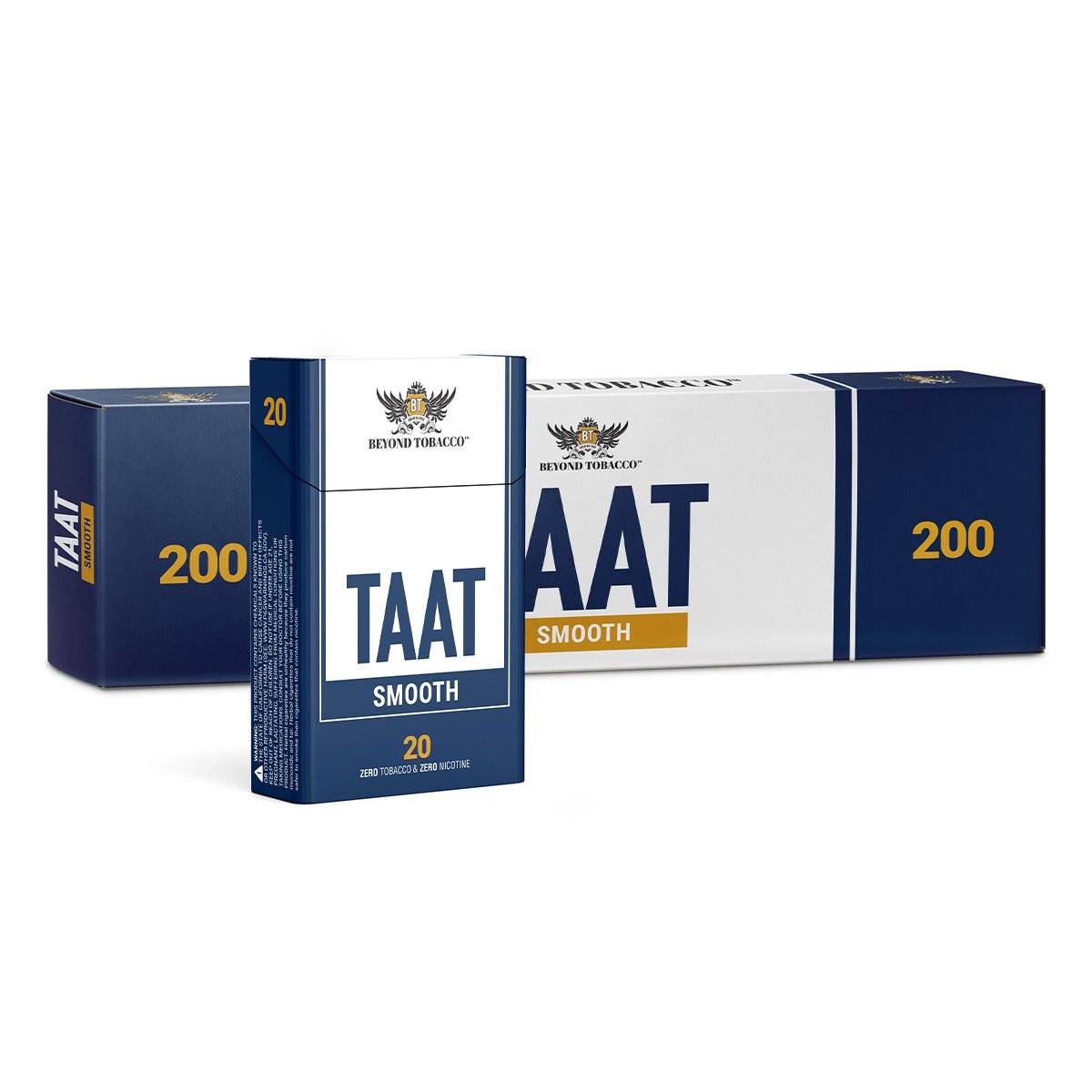 When you need to relax, our Smooth TAAT keeps you feeling chilled and calm. Our Smooth flavour gives you a similar taste to Marlboro Gold, American Spirit Yellow, & Pall Mall Blue.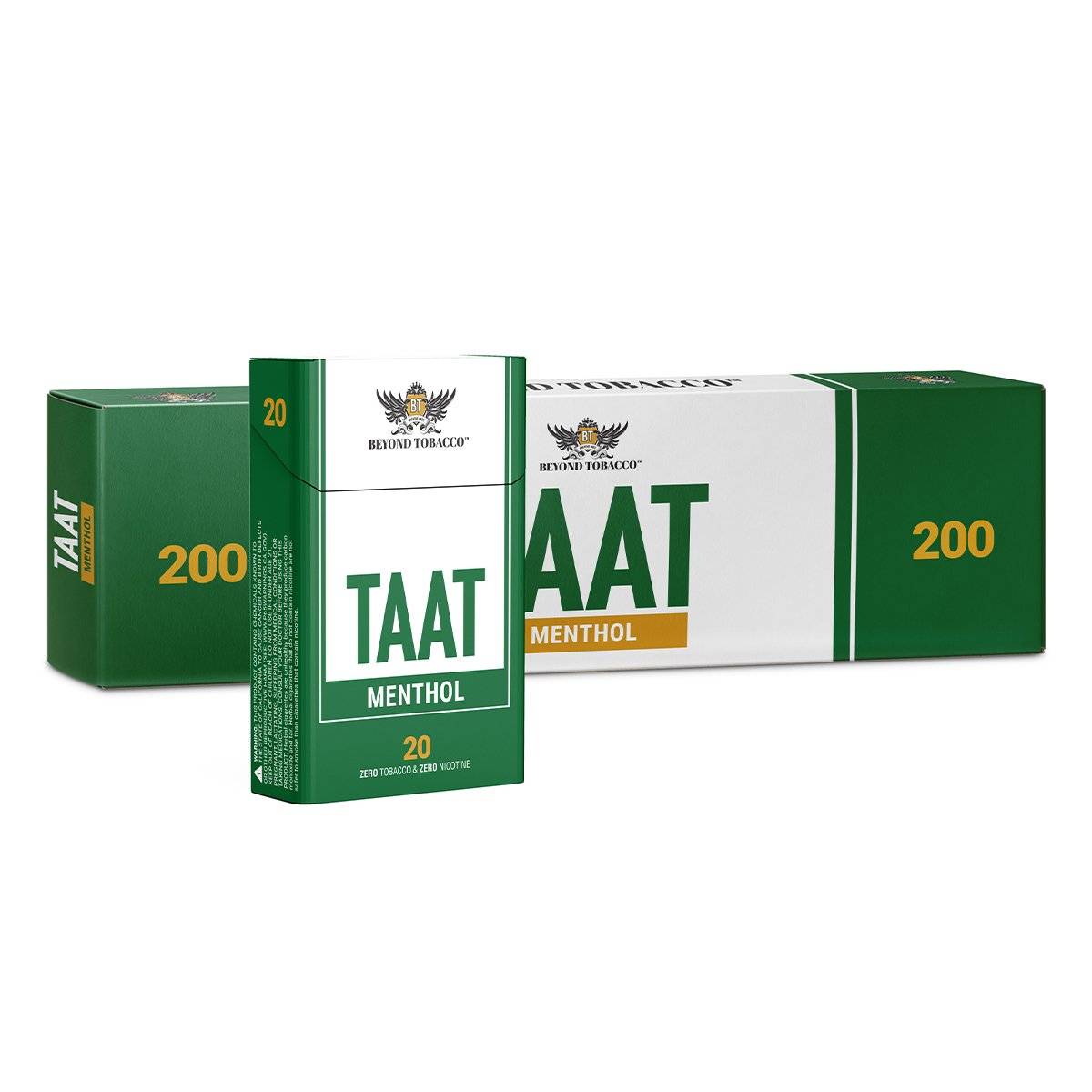 Yes, we have Menthol – a minty hint of freshness you can enjoy with ZERO nicotine and ZERO tobacco. Our Menthol flavour gives you a similar taste to Marlboro Menthol, Newport, and KOOL.
THE CURRENT CIGARETTE MARKETPLACE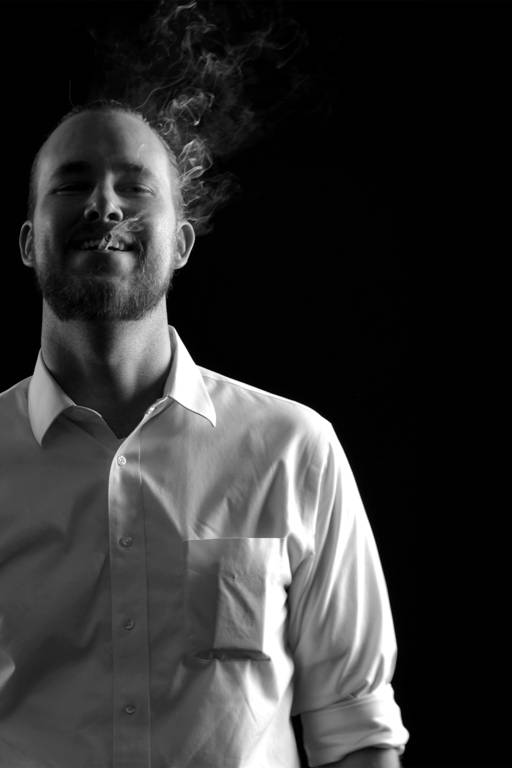 Smokers are looking for alternative products like

e-cigarettes, but many, if not most, return to smoking.
- Over 80% of smokers have tried e-cigarettes but only 3.2% of the market is in the e-cig category.
- NRTs (nicotine replacement therapies) have been largely ineffective at impacting smoking incidence.
- Smokers prefer a solution that is more familiar and fits seamlessly with their smoking moments (morning coffee, afternoon commute, socializing with friends).
- Smoking is expensive. Consumers indicate that "the cost" is the #1 reason they dislike smoking which is often driven by high tax incidence.
- Potential new federal and state legislative bans on menthol flavours and reduction in nicotine levels in tobacco make the TAAT brand a great alternative for smokers who want to continue to use these products.
At its first B2B convention after launching, TAAT™ was named Best New Product at the show. TAAT™ launched in Illinois, where it will benefit from significant pricing advantages in certain regions.
Yes, all of our products are free from the top 8 allergens (peanuts, tree nuts, eggs, wheat, milk, soy, fish, shellfish), and we take our commitment to being allergy friendly a little further by also making our products mustard, sulfite, and sesame free. Our products are produced in a top 8 allergen free facility, and we test our finished product for allergens (peanut and gluten up to 10ppm).
Patent filing on Beyond Tobacco™ refinement technique advanced to "nonprovisional" status (pending assignment of an examiner) with an enhanced scope of protection. Initial TAAT™ pack designs for the U.K. market are unveiled, which stand to create a competitive advantage over incumbent tobacco products which must be sold in "plain packaging" by law across the country.
CEO Setti Coscarella presents at the Global Chinese Financial Forum. Consumer research study of TAAT™ brand and product is completed with a sample of more than 1,200 smokers aged 21+ in Michigan, Ohio, Illinois, and Pennsylvania. TAAT™ becomes the exclusive combustible smoke product sponsor of the Professional Bull Riders ("PBR") league through 2023. In response to the Biden Administration's plans to cap nicotine content in cigarettes in the U.S., TAAT™ launches its Beyond Nicotine™ initiative. Initial application is filed to list TAAT™ on the Nasdaq Capital Market. Purchase order valued at CAD $149,000 received from a London-based wholesaler who will distribute TAAT™ in the United Kingdom and Ireland. Leases finalized for two new Nevada facilities, increasing total space by over 250% for R&D, manufacturing, and operations.
TAAT™ shares upgraded to the OTCQX® Best Market in the United States. New advertising campaign for TryTAAT generates over 5,000 sample requests from all eligible U.S. states.
TAAT™ is featured in Forbes and Seeking Alpha articles. In response to sustained demand in Ohio, manufacturing output is expanded by 233%. E-commerce officially launches, making TAAT™ available for home shipment to the majority of smokers aged 21+ in the United States.
TAAT™ is taken on by additional tobacco wholesalers in Ohio. TAAT™ Menthol becomes the first SKU to be sold out and reordered. Video advertisement campaign launches, showing TAAT™ promotional clips in a loop on more than 10,000 gas pump screens across Ohio. As of January 29, 2021, 60% of tobacco retailers who have carried TAAT™ for three or more weeks have placed reorders.
Group led by Debbie Chang voluntarily exercises warrants from October 2020 private placement for additional gross proceeds of CAD $10 million. TAAT™ begins selling at retail in Ohio with positive performance in retail store placements made through a local distributor. TAAT™ is added to the CSE Composite Index® as well as its CSE25™ subset of the 25 largest firms in Composite by market capitalization. Expansion strategy announced including plans to double Beyond Tobacco™ production capacity, initial developments for e-commerce, and trademark filings in 54 countries.
TryTAAT landing page (https://trytaat.com) launches, converting nearly one-third of all visits into sample requests. Dr. Cindy Orser (life sciences scholar and executive biochemist for projects funded by several U.S. federal agencies) added to the TAAT™ Advisory Board. Upgraded production equipment for Beyond Tobacco™ allows for enough base material for up to 2.1 million cartons of TAAT™ to be produced per year. In preparation for TAAT™ launch in Ohio, video advertisements and in-store promotional graphics are completed and unveiled to the public.
Global tobacco industry M&A expert Michael Saxon and "Dean of the Industry" in convenience wholesale Kit Dietz are both added to the TAAT™ Advisory Board. Ohio tobacco wholesaler places an initial order of TAAT™ for Q4 2020 delivery. Private placement of TAAT™ shares for CAD $6.75 million led by Hong Kong–based financier and Horizons Ventures co-founder Debbie Chang (in her personal capacity). TAAT™ files first international trademark applications, covering 15 jurisdictions.
The Company reaches a production agreement at favourable pricing with a contract manufacturer for leading global and regional tobacco cigarette brands. First U.S. patent filing made for a technique used in the Beyond Tobacco™ base material refinement process. Non-brokered private placements for CAD $4,272,994 closed. TAAT™ receives 3.2 tons of raw material to begin production of Beyond Tobacco™ in commercial quantities. TAAT™ shares upgraded to the OTCQB® Market in the United States. New TAAT™ pack design finalized to align with tobacco industry offerings.
Setti Coscarella and Tim Corkum, both formerly of Philip Morris International, appointed to CEO and CRO roles (respectively) for TAAT™. Second iteration of retail market testing with stores in Nevada results in sold-out inventory in under 72 hours.
Initial commercialization strategy formed to target the menthol cigarette category, valued at approximately USD $80 billion globally. First full-scale production run of TAAT™ completed with a third-party contract manufacturer.
TAAT™ shares begin trading on the CSE on June 22, 2020. Initial retail market testing of TAAT™ prototype completed in Nevada and California, yielding excellent feedback.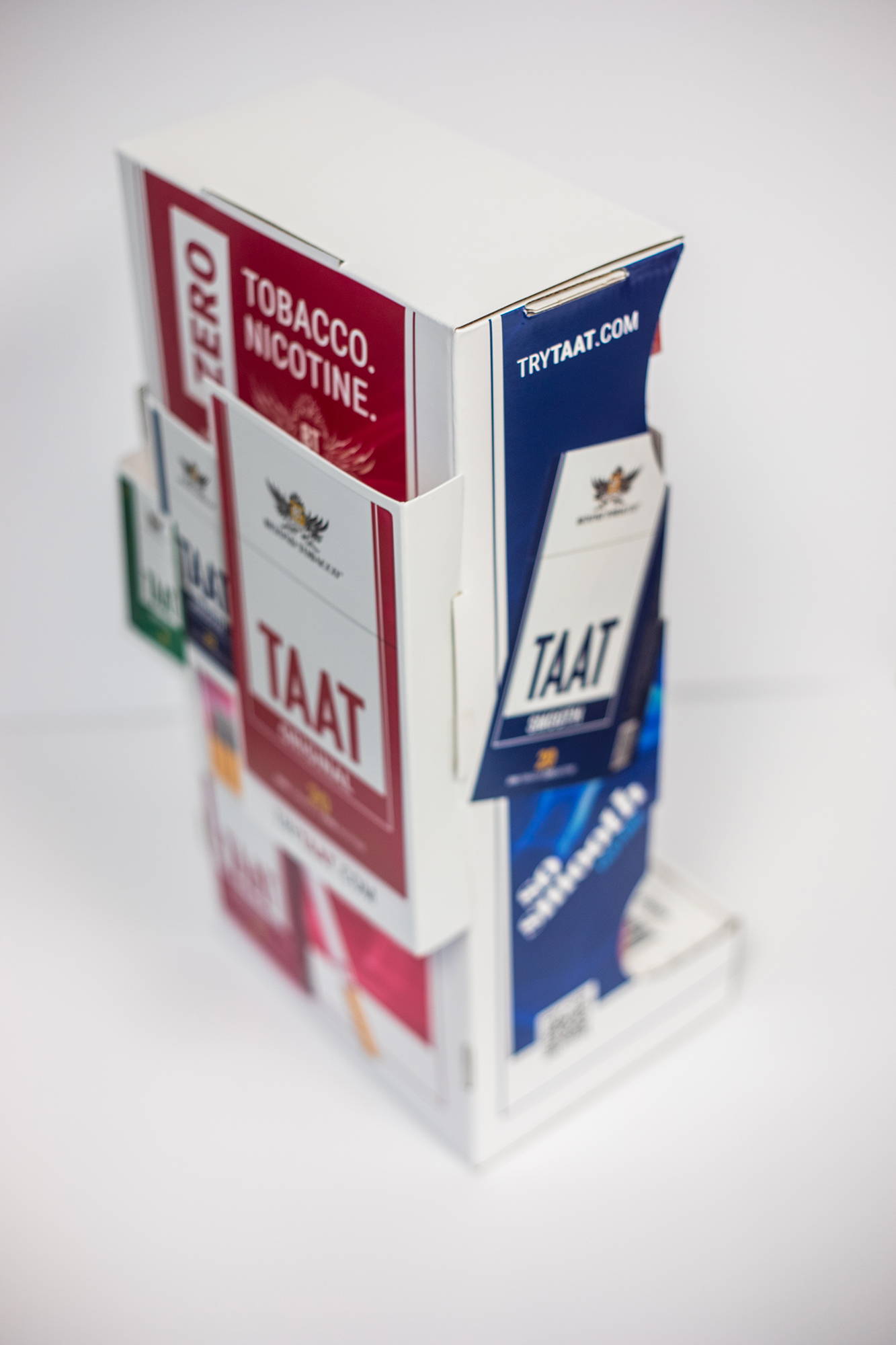 INNOVATIVE / PATENTED PRODUCT

Beyond Tobacco™ base material engineered to closely mimic the tobacco smoking experience




FAVOURABLE CONSUMER DYNAMICS

Massive addressable worldwide tobacco market approaching US $1 trillion per year




Nicotine-free products capitalizing on cost-effective digital strategies




SCALABLE PRODUCTION PLATFORM

Currently expanding to approximately 25,000-square-foot facility in Las Vegas




Launched in Ohio in mid-December 2020 in first phase of rollout




Substantial experience in cigarette industry and capital markets




TAAT provides distributors and retailers with superior returns vs. tobacco-based cigarettes